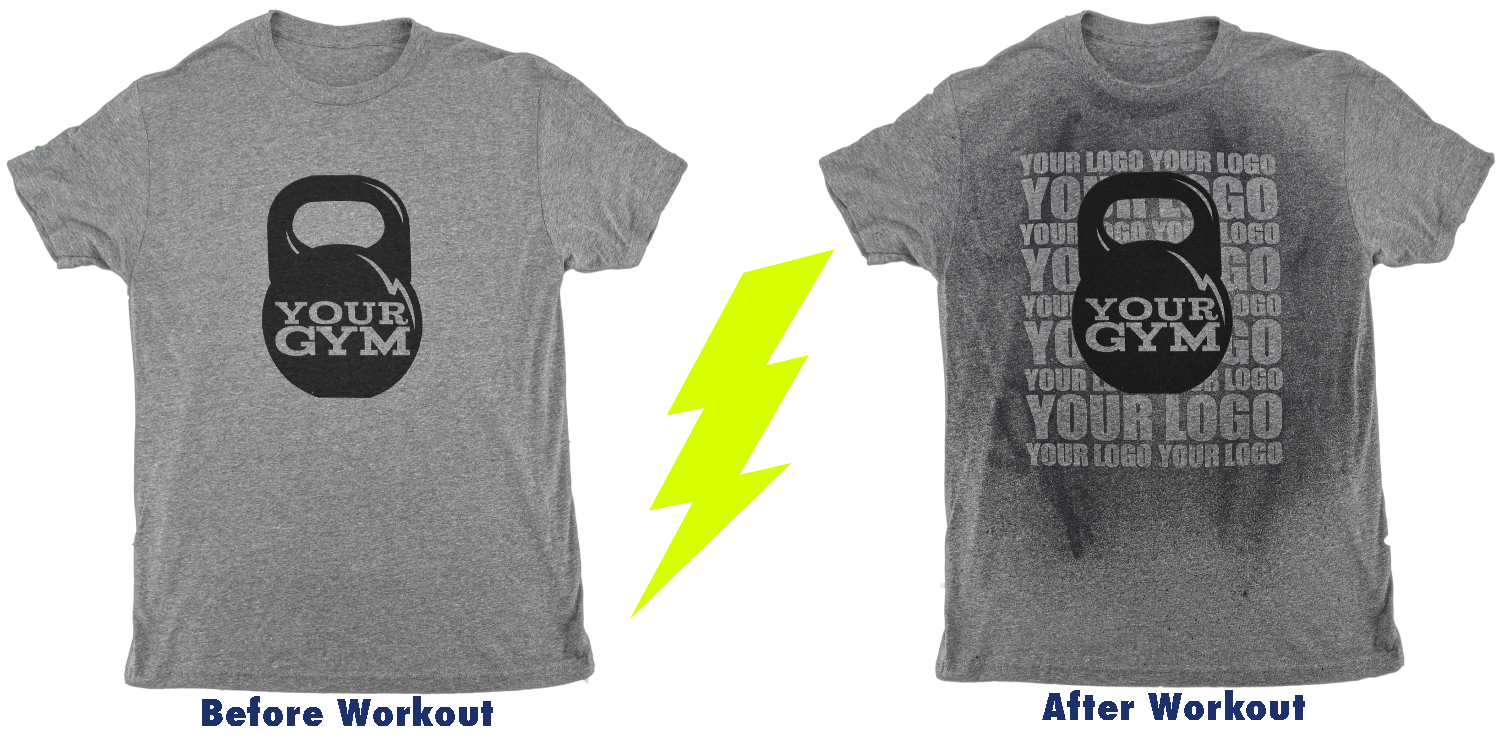 For gyms and Crossfit boxes apparel can not only be a great way to put some extra cash in the bank, but also (and more importantly) a great way to build a sense of community and camaraderie with members. We've all seen the typical boring design on a scratchy tee before. The tees that get used to clean up spills and wax the car just before they hit the trash. Thankfully for us, that's not the business we are in and that's why you are here reading this.
We are constantly looking out for cool trends and styles that can be used for our active clients and the Phantom Tee is one of the coolest developments we've had in years. So how does it work? Phantom Tees utilizes an ink that is virtually invisible until the person wearing the tee begins to sweat. Once the ink comes into contact with moisture the previously invisible design is revealed. Phantom ink can be printed by itself, giving the appearance that the shirt is completely blank, or with other colors and design elements. There are thousands of great combinations that you could create using your logo and an accompanying Phantom print.
Our clients are seeing a much higher rate of social media engagement with this tee than with the standard logo tee. The Phantom tee doesn't just promote your gym, it adds a little motivation to every workout. When your members are working hard enough to reveal the print they know they are killing it and when they are killing it they want others to know. This leads to better brand awareness, promotion of your gyms culture and community, and ultimately increased membership.


Phantom tee is a great addition to any gyms merch line up and is affordable with a minimum order of only 24 units. Hit us up today to help you design a Phantom Tee for your gym. Want more info on this tee? Check it out here!
← Back to All Work